It has been one year since now-three-year-old Taylor was diagnosed with PURA syndrome, a genetic disorder so rare that there are only 200-300 known cases worldwide. PURA was first described in medical literature as recently as 2014, indicative of how rare diseases are being regularly discovered thanks to advancements in areas such as genome research. The number of known rare diseases stands between 7,000 and 8,000. With World Rare Disease Day on the horizon once more, Taylor's mother, Amanda, shared some thoughts with us regarding this year's topic: Bridging Health and Social Care.
---
We would like to thank Amanda for contributing to this blog post. Visit Amanda's blog, Tough Like Taylor, to read about Taylor's progress and Amanda's advocacy efforts. You can also follow Tough Like Taylor on social media (Facebook & Instagram).
---
Rare Diseases are Not so Rare
When you bear in mind that roughly 9%-10% of the US population – around 30 million people – live with a rare disease, the name could be considered something of a misnomer. Were it a single condition, rather than 7,000 different ones, it would be in the same ballpark as diabetes.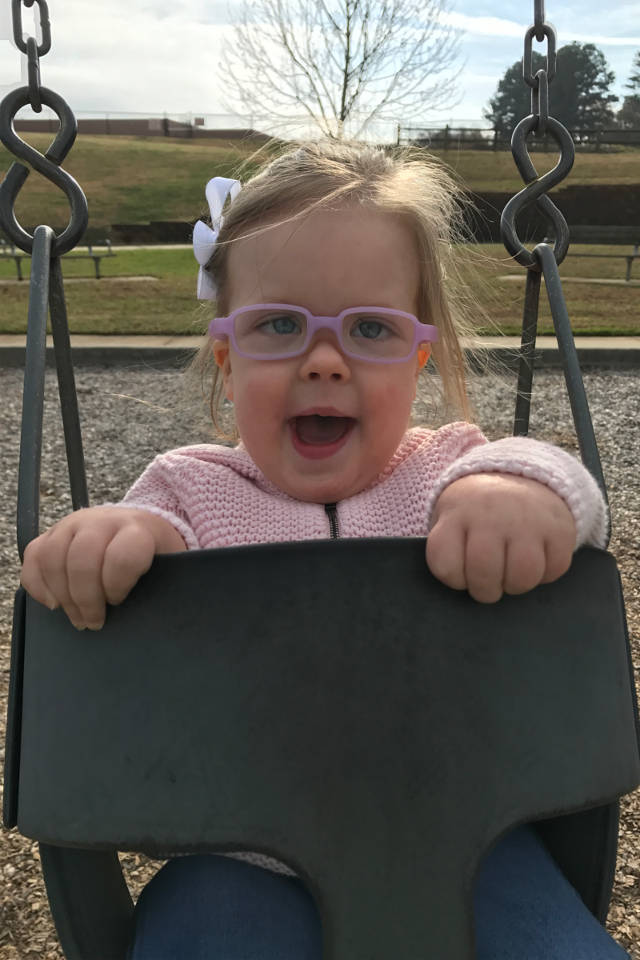 Around 50% of new cases are diagnosed in children like Taylor. Learning your son or daughter is living with a rare disease such as PURA syndrome plunges parents into a multitude of complicated roles without warning.
Parents are often required to act as intermediaries between the worlds of health care and social care, the difficulty of which is exacerbated by systems and procedures that are often underdeveloped regarding rare diseases.
"Bridging the gap between health and social care is a vital issue for the rare disease community," says Amanda.
"As the caregiver of a child with profound intellectual and physical disability, I find myself taking on many roles. Unfortunately, most hospitals and even caseworkers do not have the necessary systems in place to truly support children with multiple, complex medical and developmental issues.
"As a result, I frequently find myself taking on the role of medical coordinator. Early on, I had to continuously push for answers to explain my daughter's delays and fight with our insurance company to get tests and adaptive equipment approved."
As well as acting a medical coordinator, Amanda has become something of a medical expert and a specialist in PURA syndrome: "I am more knowledgeable about my child's medical condition and the research that has been conducted on PURA syndrome than any of her doctors."
The juggling act Amanda performs regarding Taylor's health care will no doubt resonate with many people caring for loved ones with rare disease. Coordinating this with the social care side of things adds yet another challenge, the one that provides the focal point of this year's World Rare Disease Day.
"I now find myself constantly passing along medical information between my child's six different medical providers, six different therapists, and her teachers at school. In this same way, I also take on the role of social worker, attempting to find the best care, providers, support, and extracurricular activities for my child.
"Not to mention, there was no social support or peer support program in my area for families affected by rare diseases.
"This was something I, along with several other strong mamas, have created, shaped, and formed on our own."
---
Other posts you may be interested in on the MyTherapy blog:
---
The Financial Burden of a Rare Disease
While raising a child is far from cheap under any circumstances, chronic diseases – rare or otherwise – massively increase the cost.
Although organizations such as NORD have advocated for families affected by rare diseases for decades – and have helped push legislation in the right direction – the financial implications that accompany a diagnosis of a disease such as PURA can be overwhelming.
Eligibility for Medicaid is still something of a zip code lottery; although it has been nearly a decade since the Affordable Care Act (ACA) 2010 allowed states to expand Medicaid coverage, for various reasons 15 are yet to do so.
Medicaid waivers are possible for some, but extensive criteria must be met.
Of the varied responsibilities Amanda has adopted, she says: "One of the most stressful roles I assume as a caregiver is that of the financial planner. According to the U.S. Department of Agriculture, it will take roughly $240,000 to raise a child from birth to age 18.
"For a child with special needs, those expenses can quadruple, and that does not include the expenses that will be incurred after that child turns 18. Our family is also a family caught in the middle – our income makes us ineligible for Medicaid and our daughter is not hospitalized enough to qualify us for a Medicaid waiver, yet, we are by no means rich.
"We receive absolutely no supplemental support for things like medical expenses, diapers, respite care, adaptive equipment, augmentative communication devices, or anything else we may need (I am also well aware of the fact that many families affected by rare disease who receive Medicaid struggle with Medicaid restrictions, such as the inability to be reimbursed for care received by a specialist in another state).
"The financial burden is very real, and the pressure to plan appropriately for the future is heightened."
World Rare Disease Day & Advocacy
In three out of every four years, World Rare Disease Day occurs on 28 February; on each leap year it happens on the rarest day of all, 29 February.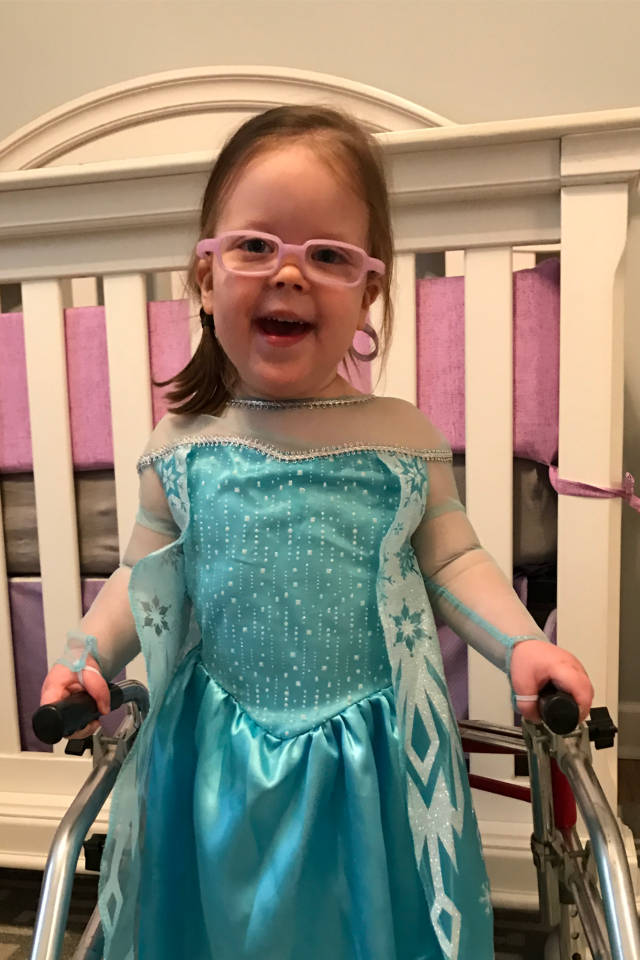 The aim, as is always the case for such days, is to raise awareness of rare diseases. Of course, awareness alone is not enough to tackle the issues facing those affected by rare diseases.
As well as the work done by the likes of NORD and its European, EURORDIS individuals such as Amanda take it upon themselves to become advocates for change.
"I take on the role of advocate and advocacy is a primary focus on my blog," explains Amanda.
"Rare disease is actually not so rare. One in 10 people will be diagnosed with a rare disease, which means you likely know someone affected by these issues.
"Change is necessary. Medical providers need to understand these challenges and communicate more effectively with one another, opportunities for connection with other families in the rare disease community need to be more readily available, and policy needs to change to insure Medicaid and insurance companies allow for easier access to quality medical care and specialized providers, as well as ensure other families in need are not caught in the middle.
"There are only about 300 individuals in the world with my daughter's diagnosis. Our numbers are small when we stand alone, but when the rare disease community stands together on World Rare Disease Day, our voices can be heard.
"Alone we are rare, together we are strong."
---
What is PURA Syndrome?
According to the Genetic and Rare Diseases Information Center (GARD):
PURA syndrome is a neurodevelopmental disorder characterized by mild to moderate developmental delay, moderate to severe intellectual disability, seizures and seizure-like movements, low muscle tone (hypotonia), feeding difficulties, and breathing problems.
Additional signs and symptoms may include autism; excessive drowsiness; difficulty controlling body temperature; heart, gastrointestinal, eye and hormonal problems; skeletal problems such as an abnormal curvature of the spine (scoliosis) or a small hip socket that doesn't fully cover the upper thighbone, known as hip dysplasia; and short stature.
PURA syndrome occurs when one of a person's two copies of the PURA gene, located on chromosome 5, does not function normally. This can be caused by a spelling mistake (variant or mutation) in the gene or by loss of one copy of the gene (deletion).
Because the features of PURA syndrome are common, a genetic test (such as whole genome sequencing) is needed for diagnosis. Treatment typically includes speech and language support as well as physical and occupational therapy and surgery to correct any birth defects or bone problems. Early intervention is important.
You can learn more about PURA syndrome by visiting the GARD website.
---
Take a look at some of the other posts on the MyTherapy blog: